PRINCIPAL'S MESSAGE
---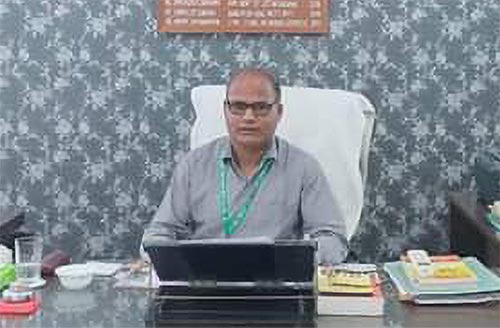 We at Unity Law College give students our best, be it course structure, infrastructure, technological advancement or educational ambience. We leave no stone unturned to impart them the best of all. Having set this vision of producing "World Citizens". Unity Law College strives hard to achieve this aim through its humble efforts of giving its students the requisite potential. Unity Law College has created a benchmark of inculcating into young minds commitment, transparency, dedication and a straightforward attitude towards hard work.
Unity Law College is committed in imparting legal education, not only academically challenging but also personally fulfilling. There has been compelling need for imbibing and assimilating professional roles, responsibilities and ethics in the legal curriculum. We are preparing students for the complex world that they will face challenges with society, the Government and of course the academia.
Unity Law College stresses on the teaching methodology which unpacks and acquaints the students with the notion of "thinking like a lawyer". The faculty members play a crucial role in building students' abilities to think analytically, stimulate critical and rigorous thinking in their teaching so as to develop lawyers of tomorrow who possess moral conviction, social compassion and professional competence. Unity Law College carry the responsibility to look beyond just classroom teaching supplemented with practical hours. Regular inputs in the shape of interdisciplinary exposure, soft skills, liberal choice of courses, flexible schedules, community and social service, extension activities etc. have become the order of the day to prepare a complete professional having adequate social relevance.
It is my firm belief that harmonious development of the society can be achieved by enlightenment of the individual heart, mind and soul. This has become a pre-requisite in today's fast changing world where material gains have outplaced basic human values. I am of the firm opinion that legal education being a powerful instrument of socioeconomic change can transform the attitude, thinking and life style of the people and society. I am sure Unity Law College will provide a stimulating and challenging environment for the development of legal skills and knowledge of each and every soul who would join this college.
Dr. Kundan Singh Rathore
Principal, Unity Law College